Profile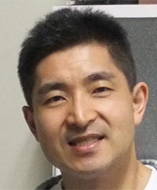 SATO Wataru, Ph.D.
Team Leader
Psychological Process Research Team, Guardian Robot Project, RIKEN Information R&D and Strategy Headquarters.
2-2-2 Hikaridai, Seika-cho, Soraku-gun, Kyoto 619-0288, Japan.




Adjunct Professor
Graduate School of Informatics, Kyoto University.

Specially Appointed Associate Professor
Field Science Education and Research Center, Kyoto University.

Scopus

Google Scholar Citations

ORCID





Return to Main Menu.